Borrani Sports Car Tie Bar - Aluminum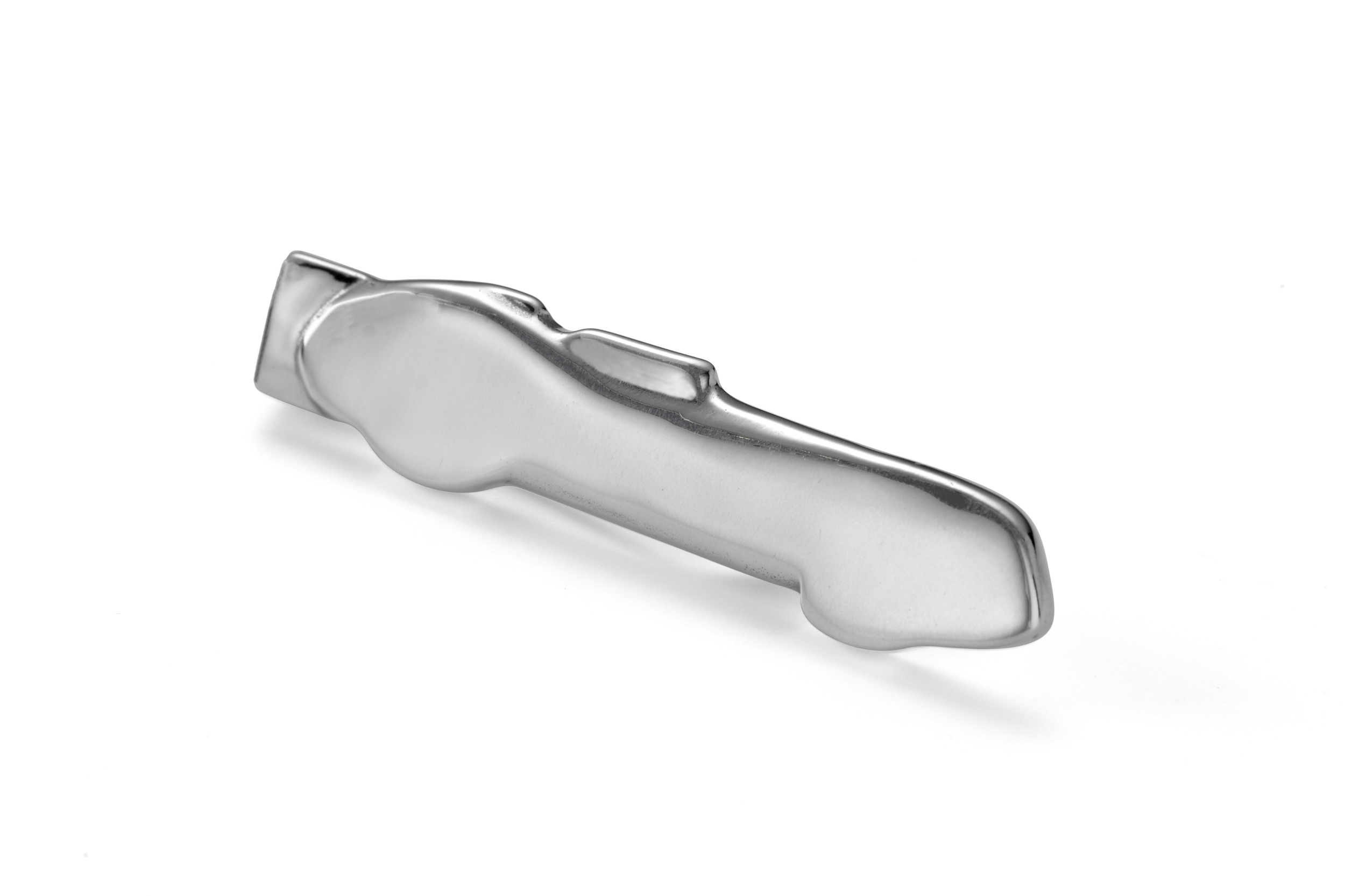 Borrani Sports Car Tie Bar - Aluminum
Ruote Borrani of Milan is renown as a maker of wire wheels for sports and racing cars. Borranis have been standard equipment on the world's most famous automobiles and have taken some of the great drivers to GP and sports car championships. Borrani continues today employing old world craftsmanship and the latest technology to make the finest wire wheels available.
Our TDS+Borrani Sports Car Tie Bar is inspired by the emblematic designs of front engine sports cars that ran on Borrani wire wheels. The shape of the TDS+Borrani Sports Car Tie Bar is created as a silouette to capture the essential lines of a sports racing car.
Design inspired by the design of vintage sports cars that ran on Borrani Wire Wheels
Borrani aluminum
Polished nickel clip
Dimensions: Width 2"/51mm (approximately), Height .5"/13mm (approximately), Depth .25"/6mm (approximately)
Lightweight
Each TDS+Borrani Sports Car Tie Bar is cast, assembled and polished by hand in the USA
All TDS+Borrani products come with a Certificate of Authenticity from The Drivers Society
Each piece is unique, slight porosity may occur from aluminum casting
Read more about Ruote Borrani
Free Shipping on all orders within the United States.
Please note: For international orders the recipient is responsible for all local customs and import duties or fees. For more information on our shipping policy please visit our Payments, Shipping & Returns page.

Please send us an email if this item is temporarily out of stock. We will be happy to notify you when it is available again.
sold out