Indy Roadster Cufflinks - 14K Gold Plated Bronze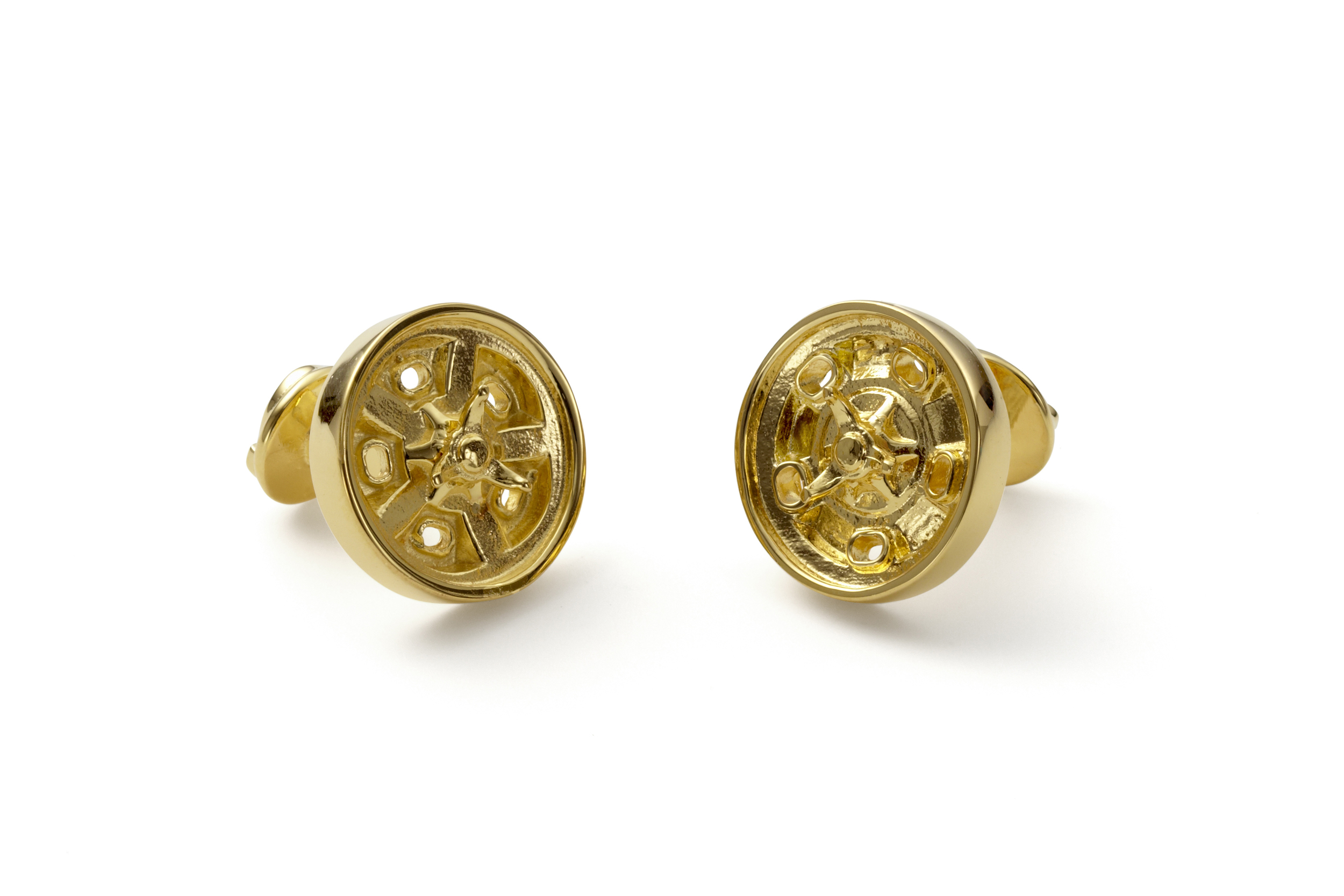 Indy Roadster Cufflinks - 14K Gold Plated Bronze
During the golden era of the Indianapolis 500, front engined roadsters were the best known racing cars in the USA. It was a time of powerful engines, skinny tires and on-track bravery. Giants truly dominated the racing world!
Our TDS Indy Roadster Cufflinks are inspired by the wheel designs on the front-engine racers. Each pair has one front and one rear wheel design.
Design inspired by Indy Roadster wheels
14K gold plated bronze
Solid cuff button
Dimensions: Top .75"/19mm (approximately), Post .75"/19mm (approximately)
Each TDS Indy Roadster Cufflinks are cast, assembled and polished by hand in the USA.
Read more about Indy Roasters
Free Shipping on all orders within the United States.
Please note: For international orders the recipient is responsible for all local customs and import duties or fees. For more information on our shipping policy please visit our Payments, Shipping & Returns page.

Please send us an email if this item is temporarily out of stock. We will be happy to notify you when it is available again.
sale